Description
Behringer BEQ700 Bass Graphic Equalizer Pedal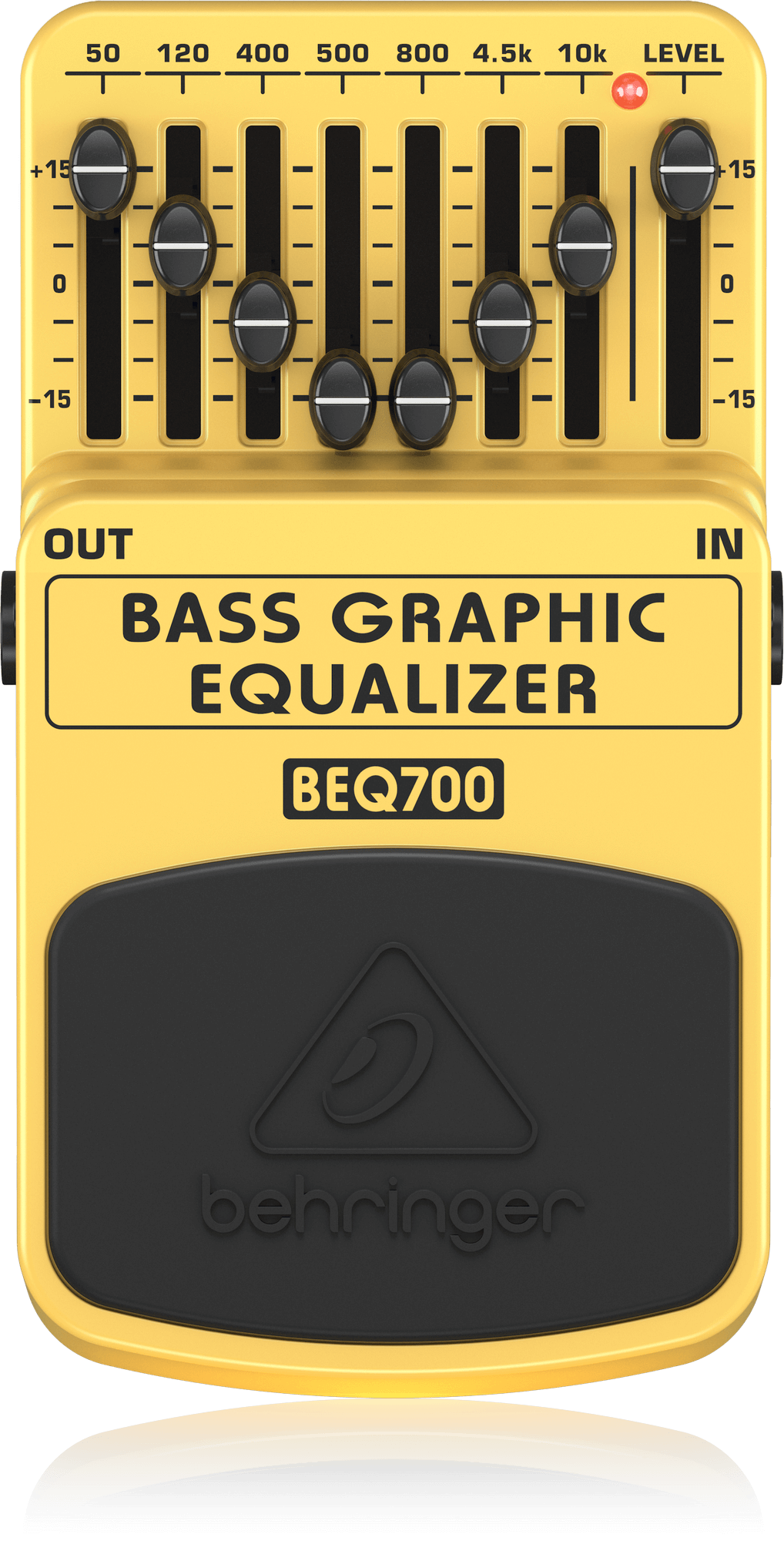 BEQ700 Bass Graphic Equalizer Pedal
Covering the audio spectrum from 50Hz to 10kHz, the Behringer Bass Graphic Equalizer BEQ700 gives you 7 frequency bands that have been carefully chosen to give you extensive tone-shaping options for your bass guitar, even extended range instruments. With 15dB of available boost or cut per band, the BEQ700 allows you to effectively cut or boost whatever frequencies you need to perfect your signature sound. Featuring a status LED for effect on/off and battery check, the Behringer BEQ700 Bass Graphic Equalizer Pedal can run either on a 9V battery or on AC power. There are decades of bass-playing experience here at Pasystem. Give us a call, we'll be glad to help you out!
Click Here :- Audio Visual Systems Integration
Product Features :-
Shape your sound and eliminate feedback with 7 bands of equalization
This Behringer product has been designed to compete head to head with leading products on the market
Wide frequency range from 50 Hz to 10 kHz with a powerful 15 dB boost/cut per band
Status LED for effect on/off and battery check
Runs on 9 V battery or the Behringer PSU-SB DC power supply (not included)
First-class electronic On/Off switch for noise-free operation
3-Year Warranty Program*
Designed and engineered in Germany
 SPECIFICATIONS
Pedal Type: EQ
Inputs: 1 x 1/4″
Outputs: 1 x 1/4″
Power Source: 9V DC power supply (sold separately)
Batteries: 1 x 9V
Height: 2.125″
Width: 2.75″
Depth: 4.8″
Weight: 0.73 lbs.
Manufacturer Part Number: 000-40000-00010