Description
Behringer BDI21 V-Tone Bass Driver DI Pedal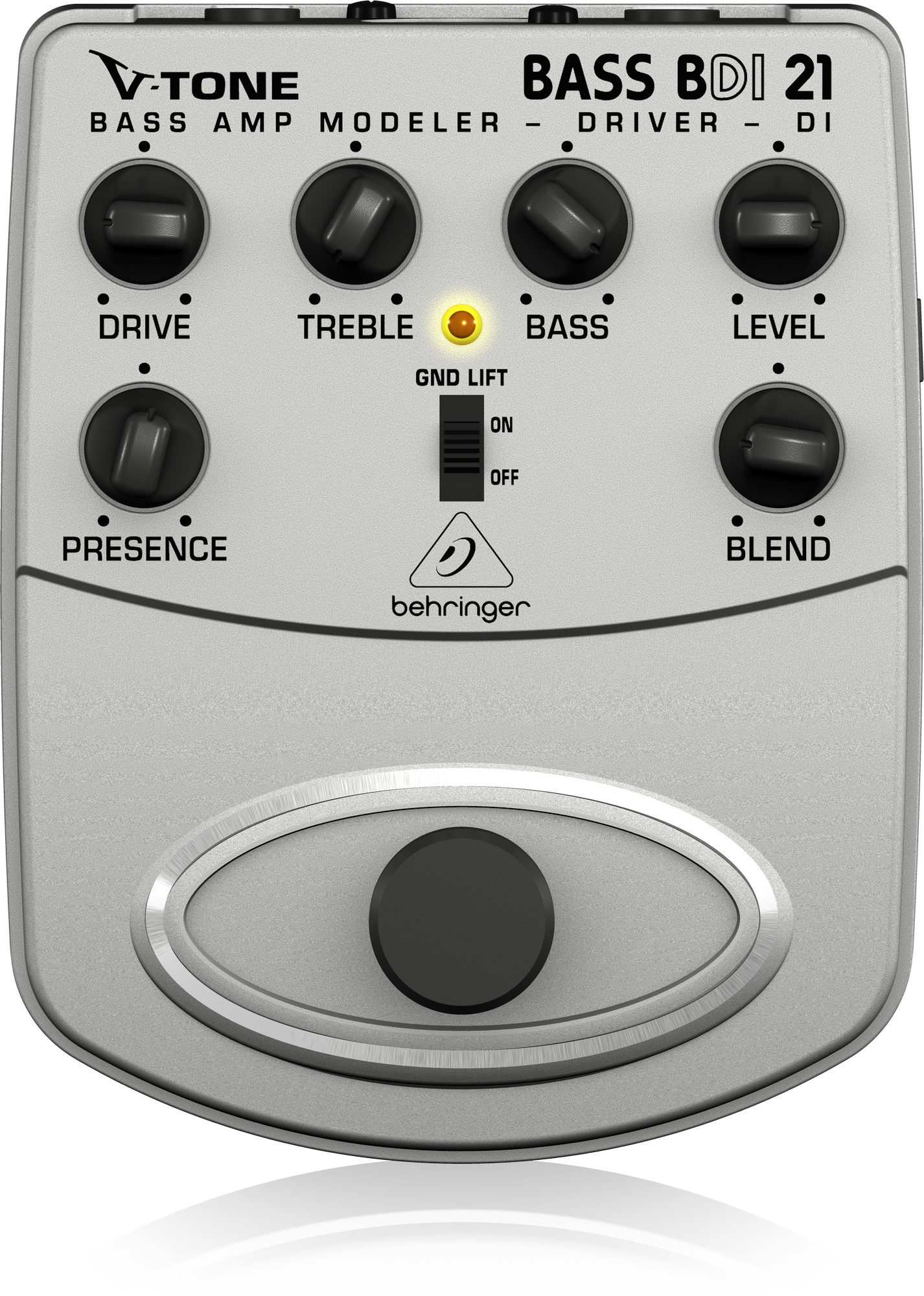 BDI21 V-Tone Bass Driver DI Pedal
The BDI21 V-Tone Bass Driver DI Pedal combines the features of an active DI (direct injection) box with our proprietary tube emulation circuitry. It's like having a truckload of vintage tube amps right at your toes! The Blend control allows you to mix the amount of tube emulation you want with your direct bass signal. And if you just want your instruments straight, pure tone – just step on the switch and the ADI21 functions as a superb active DI box.
Click Here :- Audio Visual Systems Integration
Product Features :-
Analog modeling bass preamp/stompbox with DI recording output
This Behringer product has been designed to compete head to head with leading products on the market
Authentic V-TONE modeling technology capable of dialing up big vintage tube tones, funky slap sounds, crunchy distortions and all in between
Provides a truckload of great amps in a single stomp box—from traditional bass amps to modern overdriven amp tones that would typically require a multitude of effects units
Authentic tube emulation circuitry can be mixed with the direct bass signal via blend control
Presence control for definition and upper harmonics plus ultra-musical 2-band EQ specifically tuned for bass guitars
Dual DI mode for either direct recording output with tube emulation or standard active direct injection box in bypass mode
Output available on ¼" TS or balanced, gold-plated XLR connectors
Ground lift switch eliminates typical ground loop problems
Runs on 9 V battery or the Behringer PSU-SB DC power supply (not included).
 SPECIFICATIONS
Pedal Type: Bass Amp Modeler/DI Box
Inputs: 1 x 1/4″
Outputs: 1 x 1/4″, 1 x XLR
Power Source: 9V DC power supply (sold separately)
Batteries: 1 x 9V
Height: 2″
Width: 5″
Depth: 3.9″
Weight: 1.01 lbs.
Manufacturer Part Number: 000-29400-00010