Description
Behringer Microphono PP400 Phono Preamp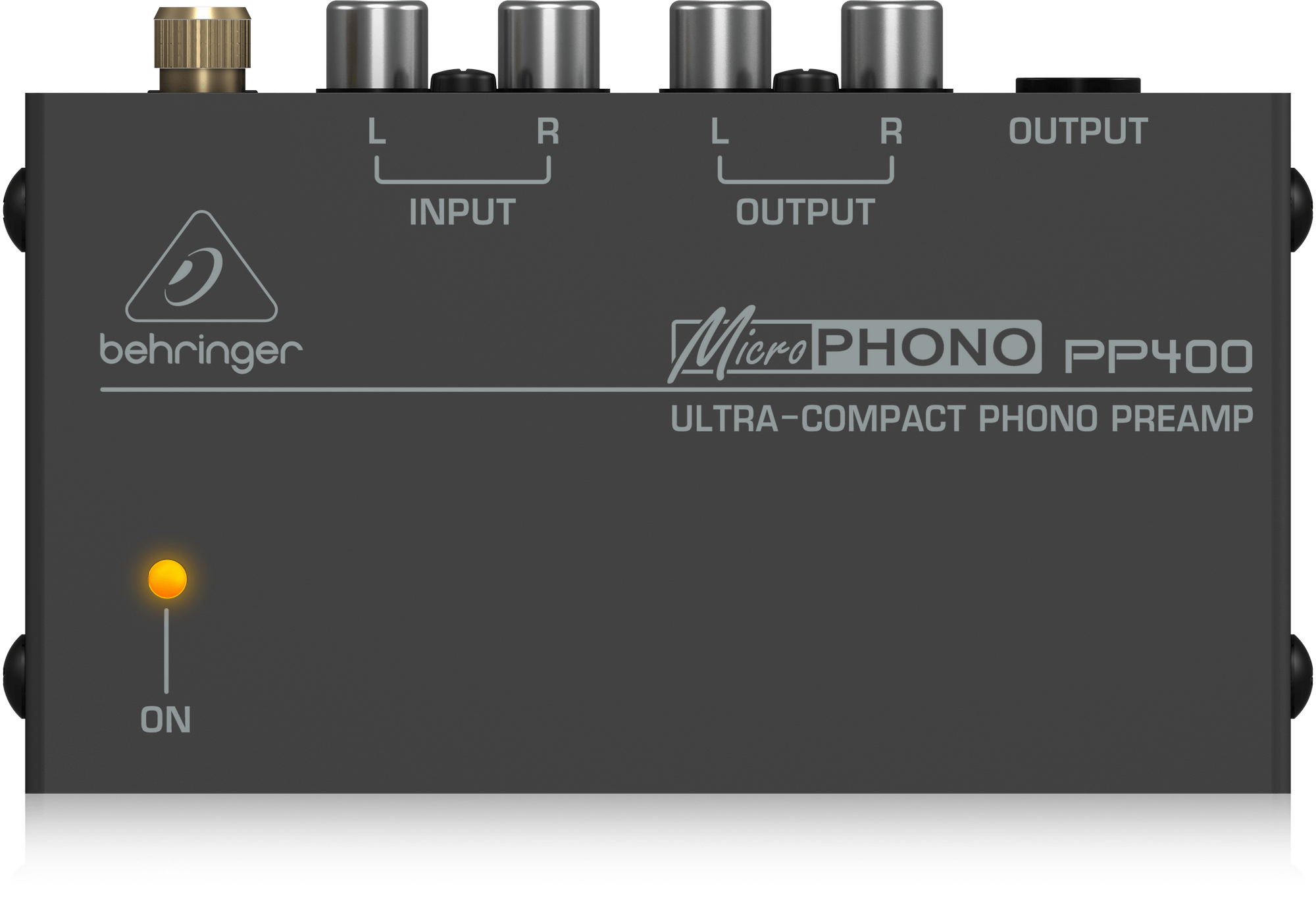 Microphono PP400 Phono Preamp
In the present age of the mp3 and other digital audio formats, it can be easy to forget that turntable signals needs a little help before your mixer, or home entertainment system, can bring those memories back to life. Thanks to the MICROPHONO PP400 phono preamp, your turntable will get the boost it needs, and you can relive all those precious memories – or create some new ones!
Click Here :- Audio Visual Systems Integration
Product Features :-
Converts your phono signal to a line level signal
State-of-the-art phono preamp to accommodate all magnetic pickups
Dedicated RCA and1/4″ TRS output connectors
DC 12 V adapter included
3-Year Warranty Program*
Designed and engineered in Germany
SPECIFICATIONS
Preamp Type: Solid State
Number of Channels: 1
Analog Inputs: 1 x Dual RCA Stereo
Analog Outputs: 1 x Dual RCA Stereo, 1 x 1/4″ TRS (stereo)
Power Source: 12V DC power supply (included)
Height: 1.25″
Depth: 4″
Width: 2.5″
Weight: 0.40 lbs.
Manufacturer Part Number: 000-49202-00010